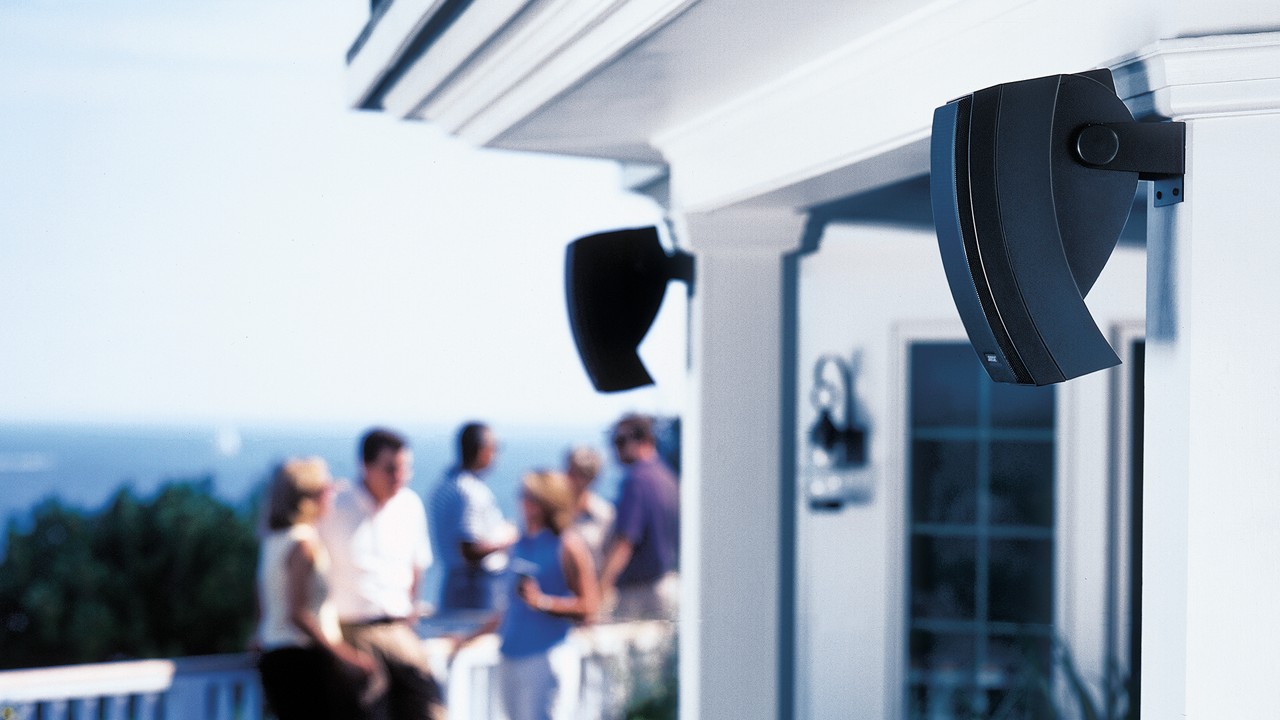 Who should buy an outdoor speaker?
Anyone who likes to listen to music while hanging out in the backyard - and doesn't mind a bit of wiring and installation work - would enjoy having outdoor speakers.
carry several brands (OSD Audio, Dual Electronics, Polk Audio Atrium) to give you options to install and set-up an affordable, weather-resistant outdoor speaker that delivers clear, backyard-filling sound and is impervious to water, dust and bugs.
Here's a simple 'how-to' to help you get started.
SETUP: Small deck or patio
Stereo outdoor speakers give you good sound in a small area right outside the house. Figure out where you'll put them before you buy.
For the best stereo effect, Crutchfield A/V system designer Tony recommends mounting left and right speakers about 10 feet apart. Don't try to cover a bigger space by moving them further apart.
Depending on where you're standing, you may only hear one 'side' of the song.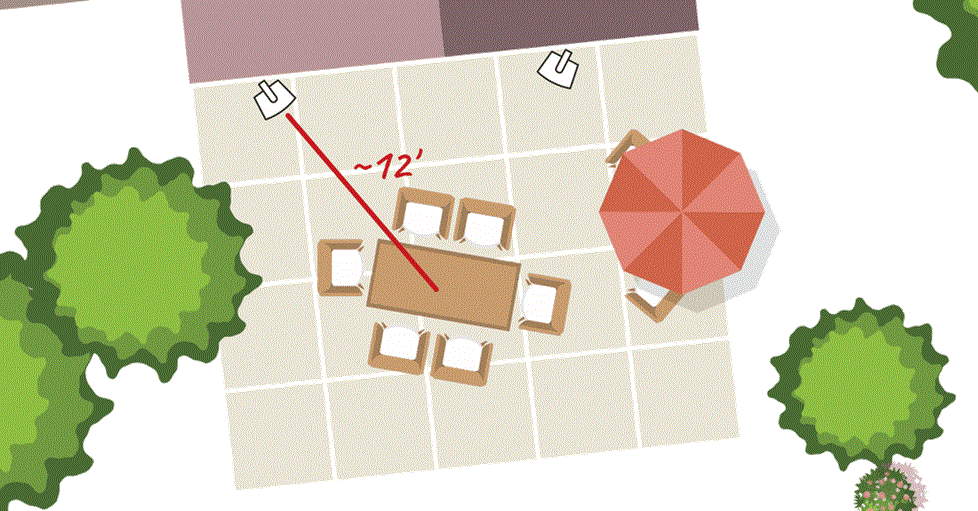 Have a covered porch?
Crutchfield advisors often recommend in-ceiling speakers for covered outdoor spaces. Some are moisture resistant. They're made with bathrooms and saunas in mind, so they can handle the humidity.
Under the eaves, a popular mounting location
Many outdoor speakers are weather-resistant rather than weatherproof, so they'll need some cover. Are your eaves close to the ground (or the deck)? Mount speakers underneath, to protect them from rain.
Just don't mount them much higher than 10 feet above the listening area.
Music sources and wiring for simple stereo setups
You'll need a receiver or amp to power your speakers and connect music sources. Already have a home theater receiver with "Zone 2" or " Zone B" speaker outputs? That may be all your need.
"But that may not be the best option," warned Tony. "How far is the receiver from your outdoor speaker locations? What route will the speaker wires take? And how will you control the receiver from your outdoor location?"
It might be much easier to install and operate a separate music source that can be placed much closer to your deck or patio. Consider adding a second receiver or a wireless music player that has a built-in amp, such as the Fosi Hi-fi Bluetooth amplifier (our pick).
Mind your length and gauge
You'll want to get an accurate estimate of how much wire will need to be run from the speakers to the amplifier/receiver. Not only is it frustrating to come up short, but the overall distance will help determine the gauge of wire to use. 16 gauge is fine for most speakers up to about twenty or so feet. But beyond that, you'll want to consider thicker 14, 12, or even 10 gauge wire, especially for lower-impedance speakers.
Connect and Enjoy
With the outdoor speakers installed and wires in place, all that's left is connecting the receiver/amplifier. A simple and practical system, stereo outdoor speakers + Bluetooth amp + speaker wires will set you back ~RM1,000. We think it's almost impossible to find any cheaper elsewhere in Malaysia. It's definitely worth the price and quality to show off your new outdoor audio!
Advice, be sure to read the instructions thoroughly and plan out how you will run the cable before you start.
Need help? Contact us
Sound like a lot to take in? When you have someone to guide you, and break it down into specific projects, it's not so bad. If you are uncomfortable about installing outdoor speakers yourself, you can call us to do the installation for you. We love figuring out this stuff. It's fun!

This article originally appeared on Crutchfield.