Our take
iFi's noise-canceling technology delivers beyond expectations! Clean power at a low price! Actively detects and removes unwanted electrical noise introduced by noisy stock wall warts or plugs to provide a steadier and more reliable direct current to your device.
Product details
IPOWER
WHEN IS A PLUG NO ORDINARY PLUG? WHEN IT'S AN IFI IPOWER.
Use an iPower to replace your regular power supply for clean, noise pollution free power.
POWER HUNGRY
Got underlying noise in your system you can't explain?
It could be as simple as your power supply.
Upgrade to the iFi iPower to feed your system's circuits with clean, audiophile grade power and address issues at both the output and input stages.
POWER UP!
The iPower use Active Noise Cancellation+ to cancel all incoming EMI or RFI noise.
It is at least 10x quieter than previous iFi power adapters, 20x quieter than audiophile linear power supplies and 1000x quieter than standard SMPS wall adapters.
HAVE IPOWER, WILL TRAVEL.
The iPower loves to travel.
It has 4 barrel-tip adapters which means it's compatible with all wall pin types across the world (UK/US/EU/AU). A true-globe trotter.
It also comes with USB and centre negative adapters.
YOU'VE GOT THE POWER
Add the iPower into your system and you'll notice music come back to life. It can add in detail originally lost through conventional power supplies.
Get your power back with the iFi iPower.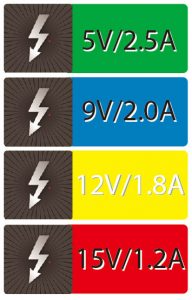 It works with virtually any DC powered device and comes in 5, 9, 12 and 15 volts.
Just check the correct voltage and away you go. Clean, audiophile grade power.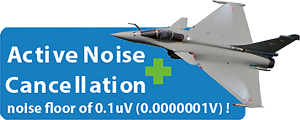 Quiet! Active Noise Cancellation+® (ANC+) at work!
Exceptionally quiet power. The measured noise floor is 100x quieter than the common noise filter.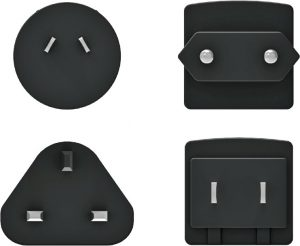 It can be used all over the world as it comes with pins for the USA, United Kingdom, Europe and Australasia.
Specifications
Input:
100-240VAC
Output:
5V/2.5A; 9V/2.0A; 12V/1.8A; 15V/1.2A

5.5 x 2.1mm (length: 1.8 metres/5.9 feet)

Output plug:
5.5×2.1mm input/5.5×2.5mm output ('C' black) 5.5×2.1mm input/4.8×1.7mm output ('F' black) 5.5×2.1mm input/4.0×1.7mm output ('G' black) 5.5×2.1mm input/3.5×1.35mm output ('H' black) 5.5×2.1mm right-angled extension cable. 5.5×2.1mm input/5.5×2.5mm output; Reverse Polarity Plug ('C' white)
5v version (only)
DC > micro USB cable (for Raspberry Pi or similar micro computers)
Noise*:
1uV
Size:
82x43x40 mm
Weight:
155g (with cable)
TechX Guarantee
We understand the anxiety of shopping online in Malaysia particularly on startup and small business website; you don't get to physically hold the product before buying, how will you know if the product will live up to your expectations, ... - which is why we are committed to
Only sell/advertise products or brands that we believe in

Thoroughly research a product/model to save you time and get the most value for your money

Go the extra mile to properly package items for shipping

Rely on reputable courier service (*not necessarily the cheapest)

Provide second to none customer service (Lazada/ Shopee gets thousands of visitors a day, we have Only You to focus on)

Safeguarding your privacy & offer a seamless user experience on our ecommerce webpage

Ensure all pages and content on TechX are accessed using SSL encryption (*look for the padlock icon on the left side of the address bar...SSL allows sensitive information such as credit card numbers, login credentials to be transmitted securely)

Your satisfaction! We believe we sourced for the best quality products around, however sometimes life happens. If for any reason you are not 100% satisfied with the quality of any product, we will gladly refund your money + 20% of what your paid
In the event you still need further assurance, write to us via our Contact Form and we'll get back within 2 hours.