Our take
iFi iPower X Worth It! ... This upgrade helps obtain a better current flow to your device. Reducing stress , heat and eliminating more unwanted noise.
Product details
IPOWER X
Pure silence. Clean power to the maX.

With crème de la crème components and tech, the iFi iPower X deep cleans the background noise created in your mains power. Can now be used with a wider variety of equipment.
SILENCE. PERSONIFIED.
The original iFi iPower provides an effective, clean power solution for noise in your system.
But why not push your power upgrade to the max with the all-new iFi iPower X?

Our new ultra-low noise AC/DC power supply has be optimised to take advantage of new knowledge, components and tech in the world of super high-frequency power supply design.
ACTIVE CANCELLATION
The iPower X uses Active Noise Cancellation II to cancel all incoming EMI or RFI noise.

This is the same tech as in active noise-cancelling headphones! Imagine how well these block out cabin noise on a plane compared to regular headphones?

This is what the iPower X does to your power supply.
IMPROVED CAPACITANCE
As usual with iFi, every new design means not only improving how it looks on the outside but more importantly, how it functions on the inside.

The input capacitance is now 50% larger and the output capacitance is 150% larger when compared to the original iPower.

In practical terms, this gives you more filtration, improved dynamics and unsurpassed sound quality.
CRÈME DE LA CRÈME COMPONENTS
We're using the latest solid organic capacitors for better suppression of high-frequency noise. And the leakage capacitance is some 20x lower than your normal SMPS!

In a nutshell, there is no escape for unwanted noise!

All in all, the iPower X will give you 20% more power than the original iFi iPower and increased amperage which means it can work with more equipment than ever before.
SLEEK, MODERN DESIGN
The iPower X comes dressed in a new cream/beige chassis for a cool, clean look.

We've added several openings and the iFi logo backlit by a pleasant cyan LED light. There's no second guessing when this mini work of art is on and connected to the mains.

And as always, we're giving you freedom. The iPower X is interchangeable with wall pin types across the world (UK/US/EU/AU purchased separately).
BECAUSE WE PLAY MUSIC TOO…
Musician? Loving your effect pedals but not so much one when goes down in the middle of a gig? And your spare is nowhere to be found?

Our iFi iPower X has a centre negative adapter so you can use this correctly with your gear.

Cleaner sound AND the show goes on! What's not to like?
IPOWER X FOR LED LIGHTS
Photography? No way. iPowerX can also solve my flickering LED light problem?

Yes, a constant current and voltage power supply like iPowerX will ensure that the current supplied to your LED system will remain stable, no matter the fluctuations of the AC power in your wall socket.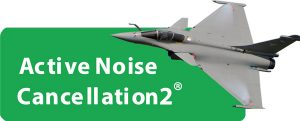 Based on military tech, our improved Active Noise Cancellation actively cancels all incoming noise.
It does this in a similar way to active noise-canceling headphones – it generates a signal identical to that of the incoming electrical noise but in the opposite phase, actively canceling it out. This is highly effective at removing low- and mid-frequency noise, while passive insulating filters deal with higher frequency interference. This combination is measurably more effective at eradicating noise corrupting the USB signal than devices relying solely on passive filtering.
It reduces the noise floor by > 40dB (> 100x).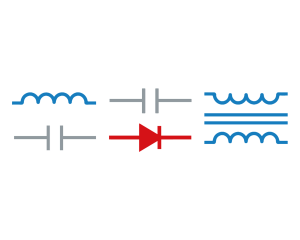 When compared to the original iPower:
i. Input capacitance is 50% larger; 47uf instead of 33uf.
ii. Output capacitance is 150% larger.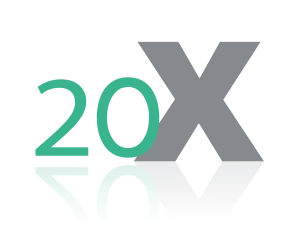 For better suppression of high-frequency noise, we added solid organic semiconductors to its output filter.
The iPower X leakage noise is 20x lower than normal SMPS (100pf vs 2,200pf).
Specifications
| | |
| --- | --- |
| Input | 100-240VAC (50-60Hz/1.5A) (UK/US/EU/AU interchangeable pins. Sold separately) |
| Output | 5V/3.0A, 9V/2.5A, 12V/2.0A, 15V/1.5A |
| Output plug | 3.5x1.35mm; 4.0x1.7mm; 4.8x1.7mm; 5.5x2.1 mm; 5.5x2.5mm Reverse Polarity Plug (White) |
| Noise floor | ~1uV |
| Dimensions | 95 (L) 5O (W) 43 (H) mm |
| Weight | 195g (0.43 lbs) |
| Warranty period | 12 months |
TechX Guarantee
We understand the anxiety of shopping online in Malaysia particularly on startup and small business website; you don't get to physically hold the product before buying, how will you know if the product will live up to your expectations, ... - which is why we are committed to
Only sell/advertise products or brands that we believe in

Thoroughly research a product/model to save you time and get the most value for your money

Go the extra mile to properly package items for shipping

Rely on reputable courier service (*not necessarily the cheapest)

Provide second to none customer service (Lazada/ Shopee gets thousands of visitors a day, we have Only You to focus on)

Safeguarding your privacy & offer a seamless user experience on our ecommerce webpage

Ensure all pages and content on TechX are accessed using SSL encryption (*look for the padlock icon on the left side of the address bar...SSL allows sensitive information such as credit card numbers, login credentials to be transmitted securely)

Your satisfaction! We believe we sourced for the best quality products around, however sometimes life happens. If for any reason you are not 100% satisfied with the quality of any product, we will gladly refund your money + 20% of what your paid
In the event you still need further assurance, write to us via our Contact Form and we'll get back within 2 hours.