Our take
If you are planning on getting a turn table and that turn table doesnt have a Phono Preamplifier then the IFI Phono Air would be a good item to have in your system
Product details
Enjoy a purer listening experience with the ZEN Air Phono, our super affordable phono stage.
A phono stage, also called a phono pre-amp, provides the connection between the record cartridge/pickup (stylus) and the amplifier.
Turntable cartridges output a very small signal. This signal needs amplifying up to several hundred times the original size before it is loud enough for your amplifier. A phono stage increases the signal level from millivolts to volts.
When vinyl was the standard for audio recording, the phono stage was built-in to receivers and amps, allowing direct connection of a turntable. These days most receivers and amps do not contain a phono stage so a separate unit is needed.
It is a necessity for any turntable without a phono stage already built in. It will also upgrade a basic built-in phono stage in a turntable or amplifier system.
Listening to music on vinyl is good for the soul. It sounds purer than listening to a track via your phone or computer.
Make this experience purer still by reducing hiss, noise and rumble on your records with the ZEN Air Phono.
There are two kinds of turntable cartridge – Moving Magnet and Moving Coil – and the ZEN Air Phono works with both of them
The MM setting is for cartridges with an output voltage of 2mV and higher.
The MC setting for outputs less than 2mV.

Tech Spec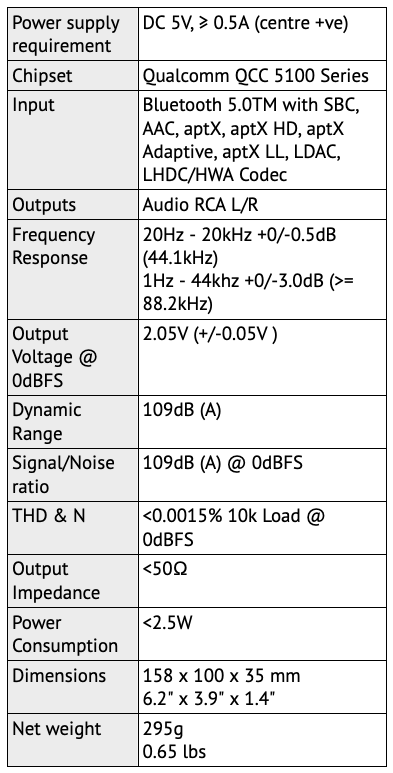 TechX Guarantee
We understand the anxiety of shopping online in Malaysia particularly on startup and small business website; you don't get to physically hold the product before buying, how will you know if the product will live up to your expectations, ... - which is why we are committed to
Only sell/advertise products or brands that we believe in

Thoroughly research a product/model to save you time and get the most value for your money

Go the extra mile to properly package items for shipping

Rely on reputable courier service (*not necessarily the cheapest)

Provide second to none customer service (Lazada/ Shopee gets thousands of visitors a day, we have Only You to focus on)

Safeguarding your privacy & offer a seamless user experience on our ecommerce webpage

Ensure all pages and content on TechX are accessed using SSL encryption (*look for the padlock icon on the left side of the address bar...SSL allows sensitive information such as credit card numbers, login credentials to be transmitted securely)

Your satisfaction! We believe we sourced for the best quality products around, however sometimes life happens. If for any reason you are not 100% satisfied with the quality of any product, we will gladly refund your money + 20% of what your paid
In the event you still need further assurance, write to us via our Contact Form and we'll get back within 2 hours.