Our take
Monoprice HR-5C Best Budget Hi-Res Closed Back Headphones. Don't take our word for it. Hear what users say...

Monoprice HR-5C Closed Back Headphones Review
Product details
The Monoprice HR-5C High Resolution Headphones sound great with everything! Tuned for accuracy and with an extended frequency response, they are engineered to deliver all the detail and nuances of music, without overly exaggerating any portion of the frequency response. You can wear these for hours without any fatigue, thanks to the extremely comfortable protein leather memory foam earpads. An additional set of velour memory foam earpads, a soft carrying case, an extra long headphone cable, and a 1/4" adapter are also included in the package. Perfect for everyday use or as a studio monitor, the Monoprice HR-5C High Resolution Headphones are a great way to experience your music collection!
High Resolution Sound
The HR-5C features a highly tuned 42mm driver with an extended frequency response to capture all the detail in high resolution recordings. You will hear music recording, movies and games as they are meant to sound, as the headphone as a fairly neutral sound signature.
Removable Ear Pads
The Monoprice HR-5C headphones come with two sets of earpads protein leather memory foam ad velour memory foam earpads. The headphones utilize earpad mounting rings, making it easier to swap the earpads based on current preference. Both types of earpads offer exceptional comfort, so you can't go wrong no matter which pair you use.
Closed-Back Design
Outside noise stays out and only the music gets in! The HR-5C headphones deliver excellent audio isolation, allowing the sonic landscape be undisturbed, by the outside world and the outside to be undisturbed by your music. These headphones are the perfect choice for those that may need to listen in less than silent environments.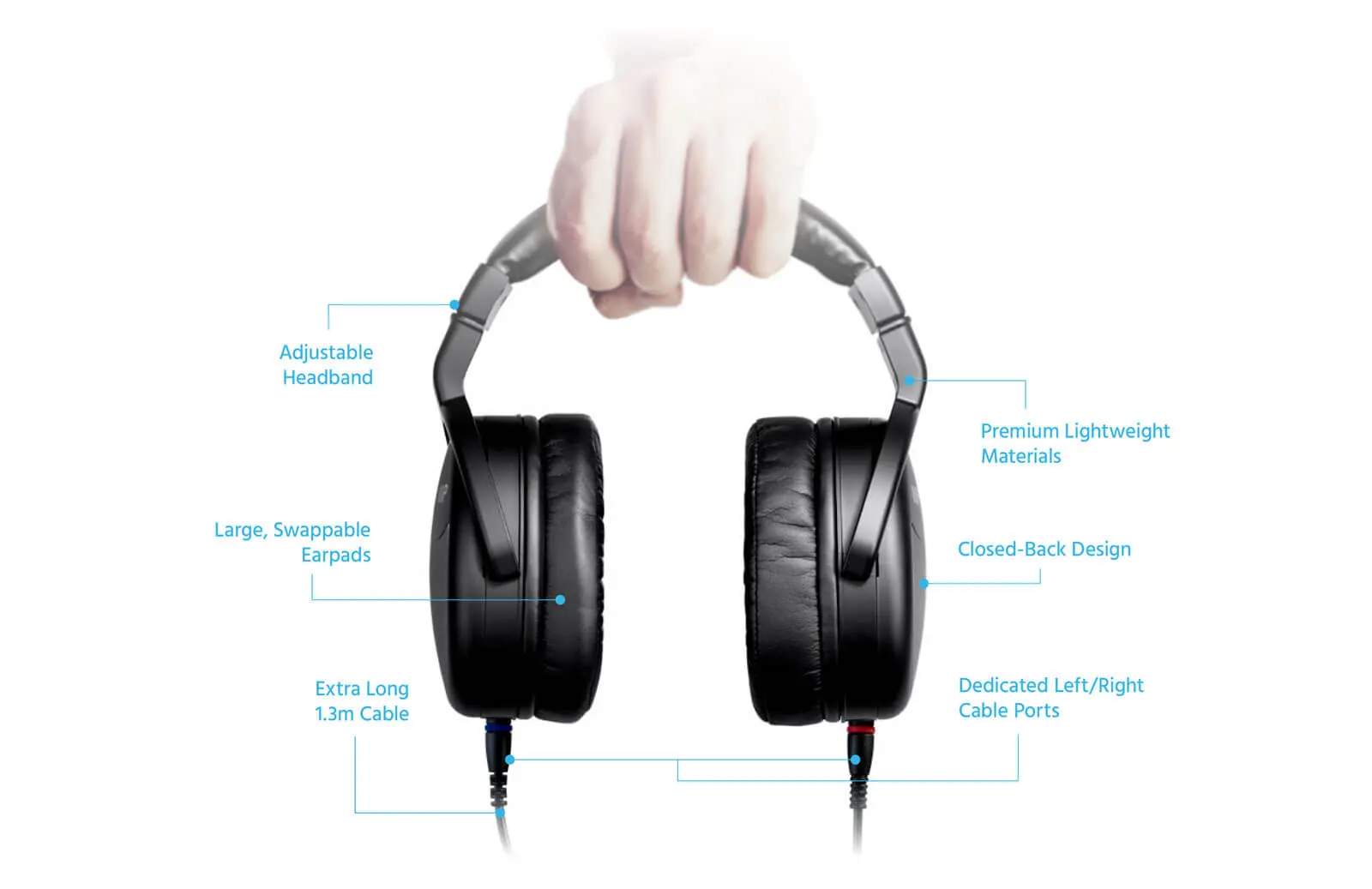 Monoprice HR-5C Audiophile Headphones
TechX Guarantee
We understand the anxiety of shopping online in Malaysia particularly on startup and small business website; you don't get to physically hold the product before buying, how will you know if the product will live up to your expectations, ... - which is why we are committed to
Only sell/advertise products or brands that we believe in

Thoroughly research a product/model to save you time and get the most value for your money

Go the extra mile to properly package items for shipping

Rely on reputable courier service (*not necessarily the cheapest)

Provide second to none customer service (Lazada/ Shopee gets thousands of visitors a day, we have Only You to focus on)

Safeguarding your privacy & offer a seamless user experience on our ecommerce webpage

Ensure all pages and content on TechX are accessed using SSL encryption (*look for the padlock icon on the left side of the address bar...SSL allows sensitive information such as credit card numbers, login credentials to be transmitted securely)

Your satisfaction! We believe we sourced for the best quality products around, however sometimes life happens. If for any reason you are not 100% satisfied with the quality of any product, we will gladly refund your money + 20% of what your paid
In the event you still need further assurance, write to us via our Contact Form and we'll get back within 2 hours.