Our take
The SMSL AD18 supports a wide range of inputs including USB, optical, coaxial,aux and Bluetooth 4.2. Connect it to your computer and use it to drive your headphones with an amp or to power your passive speakers (80W x 2 @4Ohm Speakers).
Product details
SMSL AD18 is part of the new generation of FDA Full Digital Amplifier. It uses the high technology TAS5508C and TAS5342 chips using Texas Instrument's Digital Pure Path process. With a compact design it will bring a high resolution for the music lover who wants to combine compactness and high audio quality.

This amplifier has the characteristic of being a "Full Digital" i. e. that the S/PDIF or USB signal is converted to I2s and then directly amplified by the torque TAS5508C and TAS5342. The path of the digital signal thus simplified allows an astonishing quality of restitution of this category of apparatus.

The Bluetooth BT4.2 NFC Bluetooth format input allows you to take advantage of the qualities of the SMSL AD18 by offering better quality wireless playback for compatible iPad, iPhone, iOS, tablets and Android smartphones. (maximum distances 10m in close surroundings without obstacles).

This all-in-one amplifier is also equipped with a digital equalizer with many functions (bass tuning, treble, etc.).

It will be the ideal companion for any digital wireless or cordless source. Its ergonomics and compactness are not inconsiderable assets, to which is added its versatility thanks to its 1.44 colour TFT display, which precisely indicates each function.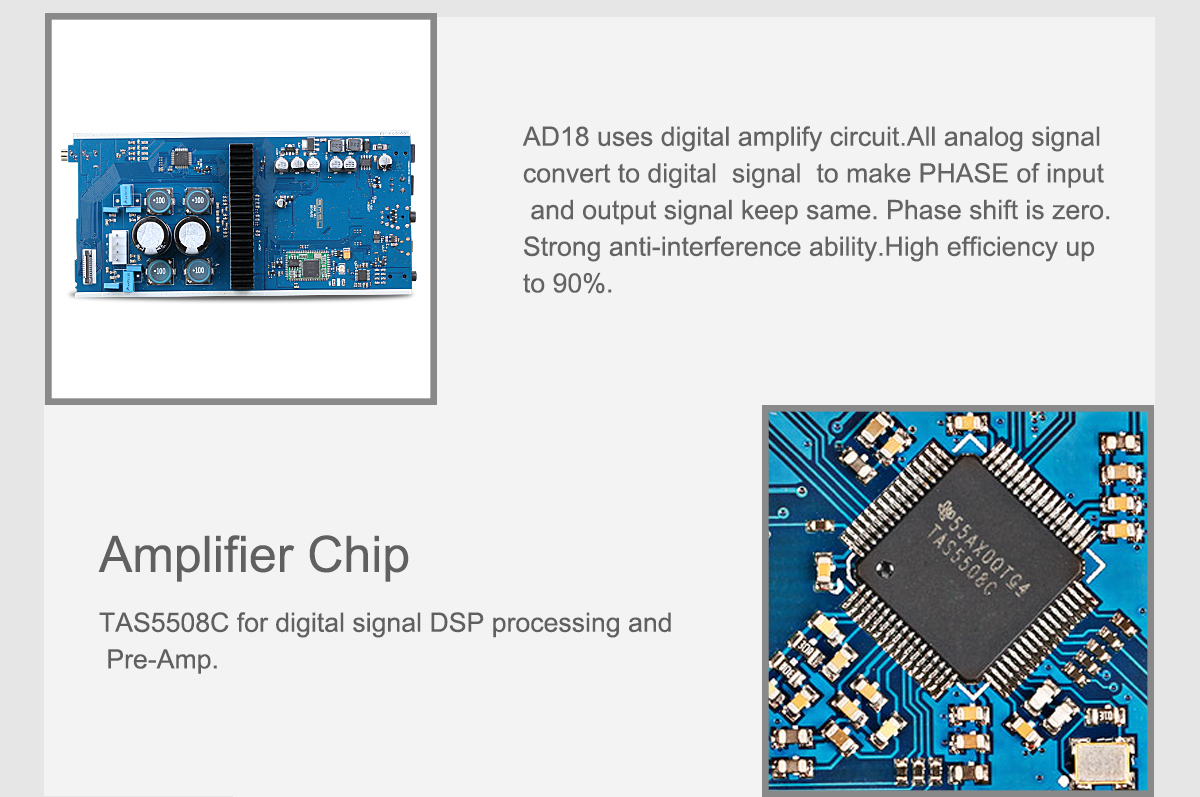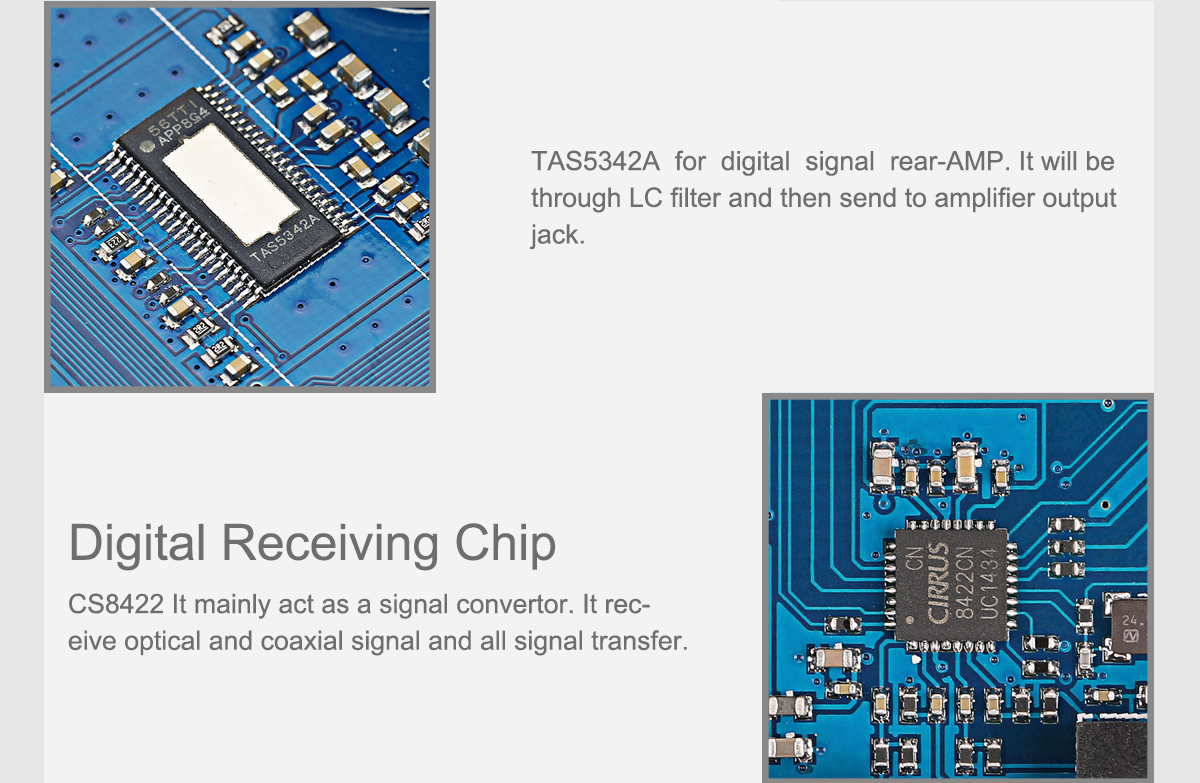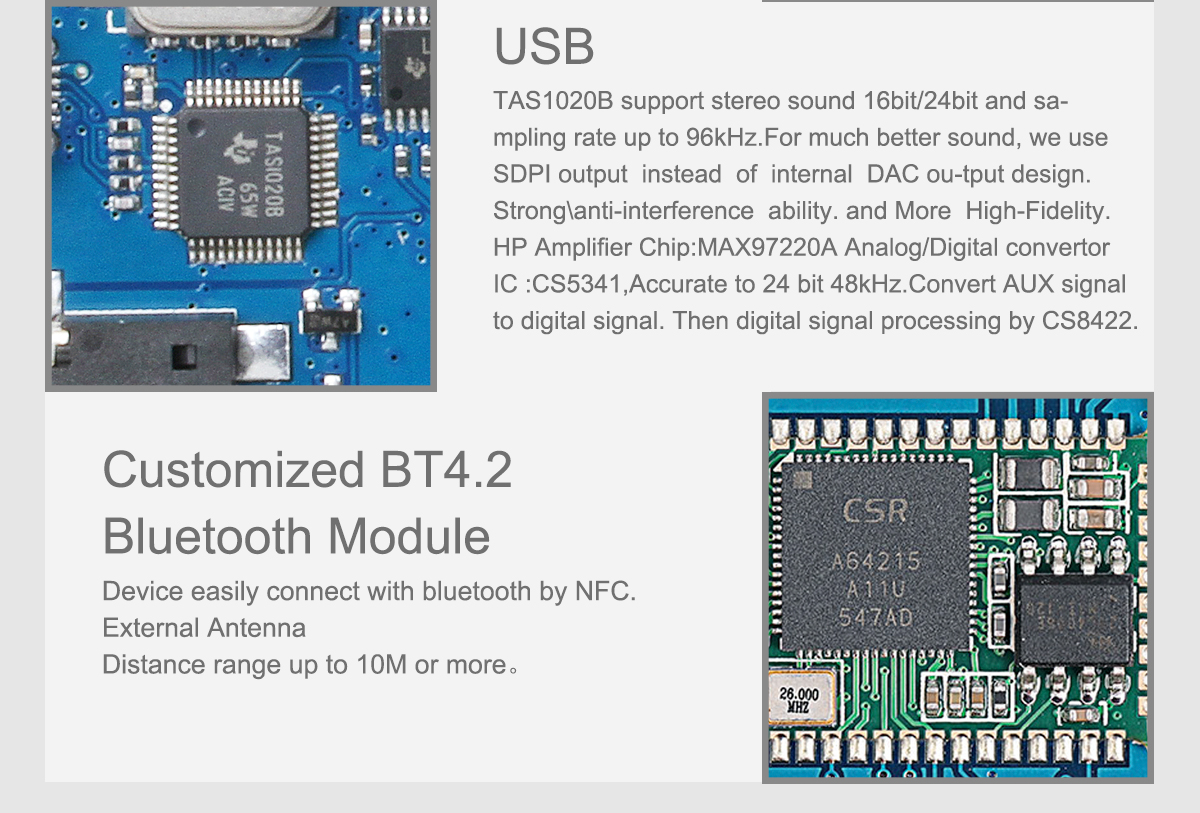 Tech Spec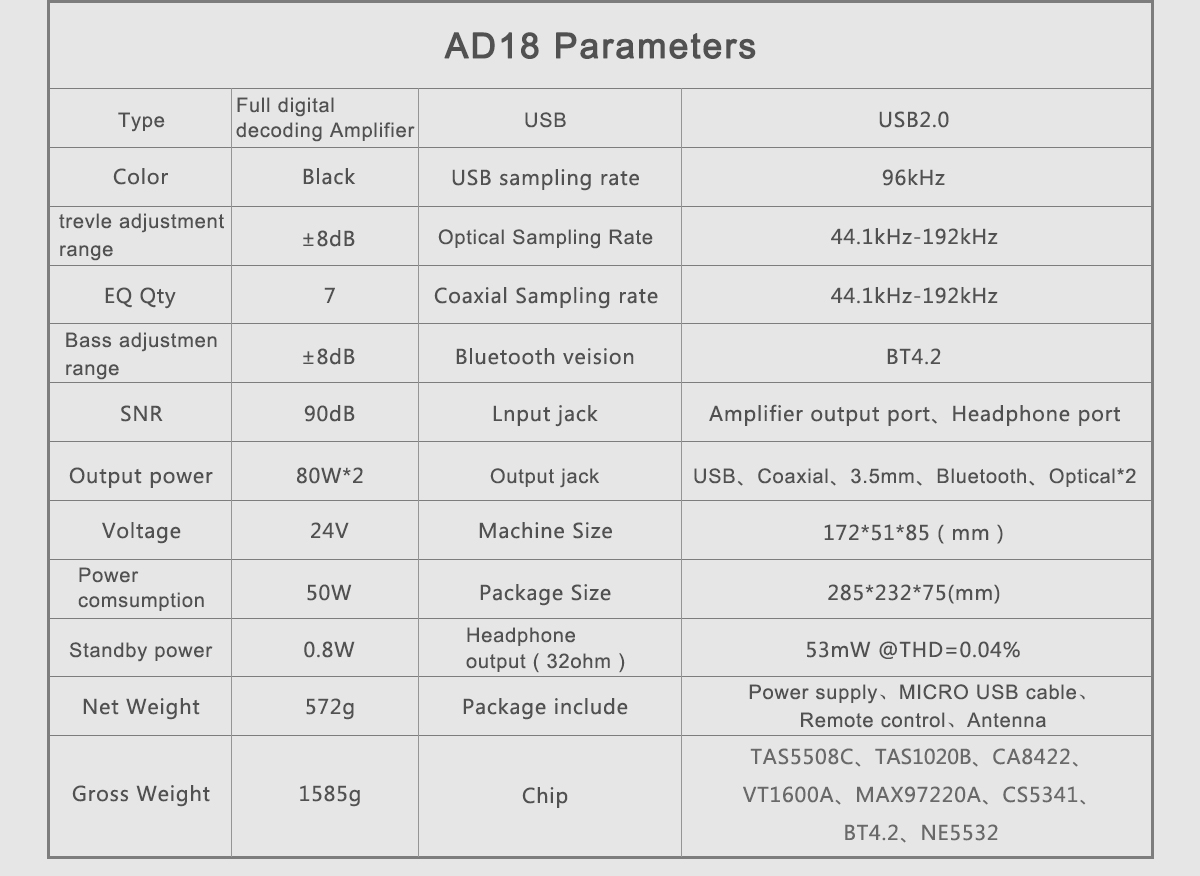 TechX Guarantee
We understand the anxiety of shopping online in Malaysia particularly on startup and small business website; you don't get to physically hold the product before buying, how will you know if the product will live up to your expectations, ... - which is why we are committed to
Only sell/advertise products or brands that we believe in

Thoroughly research a product/model to save you time and get the most value for your money

Go the extra mile to properly package items for shipping

Rely on reputable courier service (*not necessarily the cheapest)

Provide second to none customer service (Lazada/ Shopee gets thousands of visitors a day, we have Only You to focus on)

Safeguarding your privacy & offer a seamless user experience on our ecommerce webpage

Ensure all pages and content on TechX are accessed using SSL encryption (*look for the padlock icon on the left side of the address bar...SSL allows sensitive information such as credit card numbers, login credentials to be transmitted securely)

Your satisfaction! We believe we sourced for the best quality products around, however sometimes life happens. If for any reason you are not 100% satisfied with the quality of any product, we will gladly refund your money + 20% of what your paid
In the event you still need further assurance, write to us via our Contact Form and we'll get back within 2 hours.