Our take
"This is the nicest headphone amp that I have taken out of the box and held it in my hand. This is a wet dream amplifier...there's nothing wrong with it" Zeos ZReviews
Paired with a D50s, this could be an award winning desktop headphone amp. The vast majority of people won't ever need anything more than what the A50 can deliver.
Product details
LOW NOISE HEADPHONE AMPLIFIERS: Instrument-level low-noise linear requlator. The power of A50 is stabilized by the TI TPS7A33/47 low-noise linearregulator. It provides continuous pure power supply for A50.

HIFI DESKTOP HEADPHONE AMPLIFIER: It's a beautiful and promising combination with D50s. Recommended to use with P50 linear powersupply for further improvement. Perfect match for power amplifier/active speaker. 15V output for A50,and the 5V outout for D50s so that to make a delicate system.

DIGITAL VOLUME ADJUSTMENT: A50 digitizes the volume knob position, and transmits the data to RC1195 forecision volume controlling. Thus completely fix the problem of unbalancedsmall volume and reliabilty after long-time use when the potentiometer adjusting the volumes.

MORE FUN WITH THE ROLLING OP-AMP: The two LME49720 OP-AMPS of A50 are equipped with socket for thoseexperienced Diyers to replace their desired DIP-8 OP-AMP so as to achieve different sound.

FULL ALUMINUM CASE: A50 uses full aluminum case with unique workmanship. The outer casingmade of an aluminum brick through CNC precision machining. The outer casing is designed with the rmal conductive column to dissipate heat fromthe power supply and OP-AMP through the entire outer casing.
Tech Specs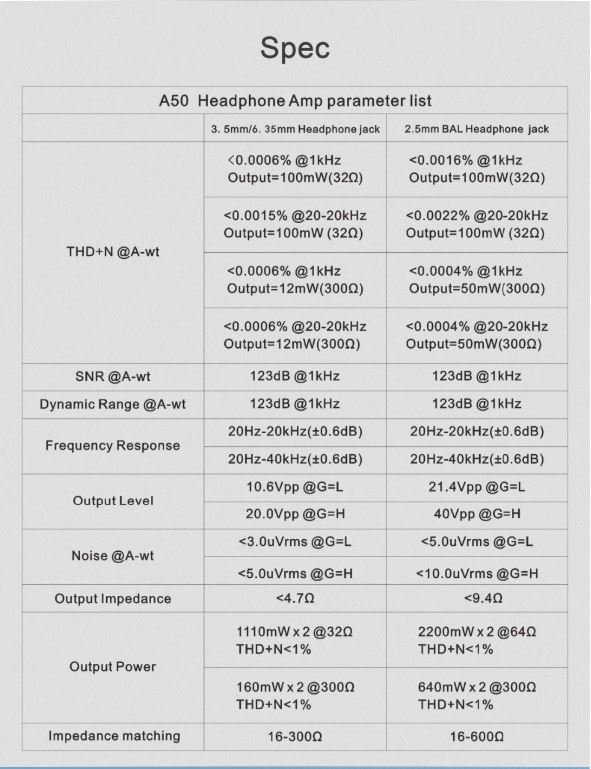 TechX Guarantee
We understand the anxiety of shopping online in Malaysia particularly on startup and small business website; you don't get to physically hold the product before buying, how will you know if the product will live up to your expectations, ... - which is why we are committed to
Only sell/advertise products or brands that we believe in

Thoroughly research a product/model to save you time and get the most value for your money

Go the extra mile to properly package items for shipping

Rely on reputable courier service (*not necessarily the cheapest)

Provide second to none customer service (Lazada/ Shopee gets thousands of visitors a day, we have Only You to focus on)

Safeguarding your privacy & offer a seamless user experience on our ecommerce webpage

Ensure all pages and content on TechX are accessed using SSL encryption (*look for the padlock icon on the left side of the address bar...SSL allows sensitive information such as credit card numbers, login credentials to be transmitted securely)

Your satisfaction! We believe we sourced for the best quality products around, however sometimes life happens. If for any reason you are not 100% satisfied with the quality of any product, we will gladly refund your money + 20% of what your paid
In the event you still need further assurance, write to us via our Contact Form and we'll get back within 2 hours.