Our Take
Fully Balanced DAC/Amp With Notable Improvements
"It's not often that a fully balanced DAC/Amp comes along at a price like this. The Topping DX7s improves upon the well-regarded DX7 by taking both the DAC and headphone amp sections up a notch. It features two ES9038 DAC chips and a more powerful amplifier — especially the four-pin balanced out, which is rated at 1,000 mW x2 at 32 ohms and 546 mW x2 at 300 ohms (compared to the original DX7, which outputted 420 mW at 300 ohms). Equipped with two XLR outputs, a coaxial input and output, and a USB input, the DX7s can be paired with a computer or used as the center of an audio setup. It can run either 110V or 220V, has a power mode switch on the left side, and is complete with an OLED display."
drop.com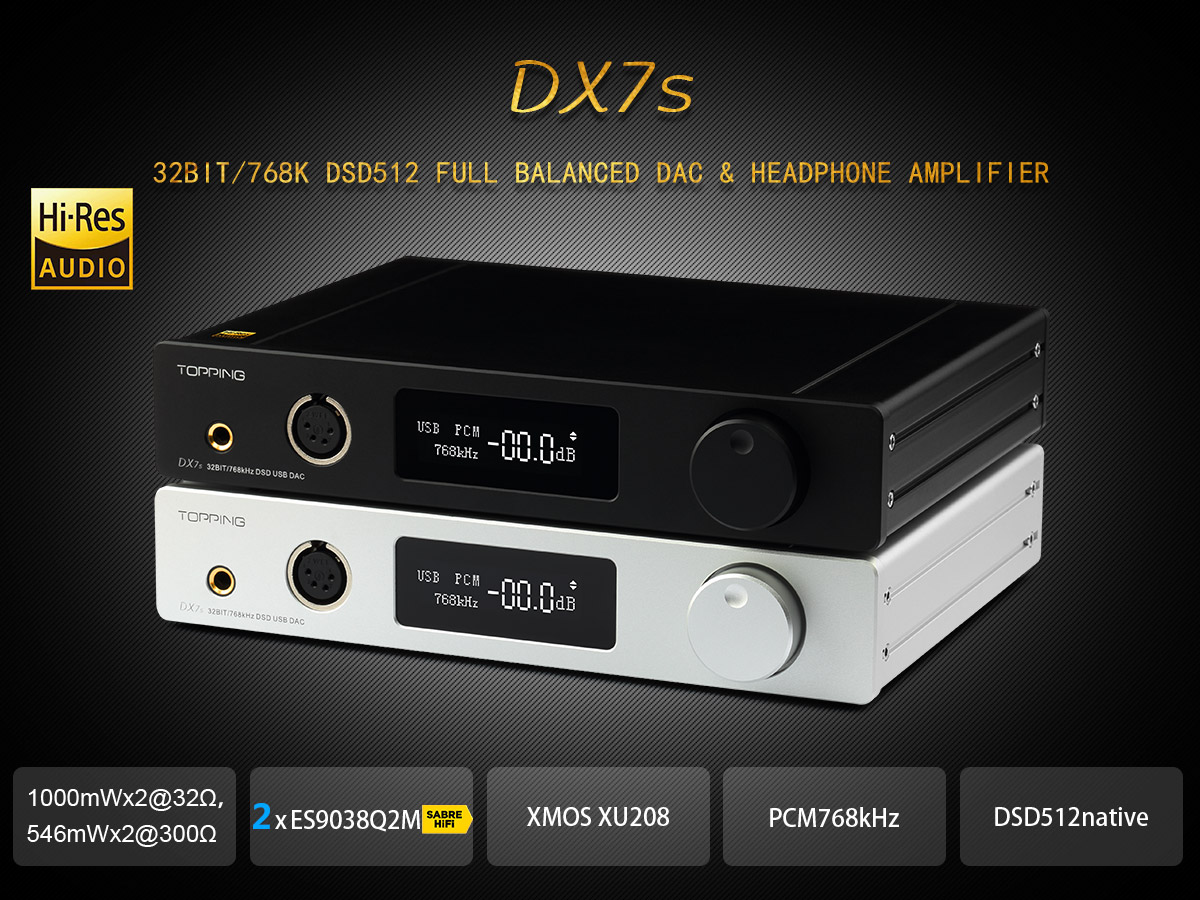 TOPPING DX7s is a full balanced DAC & headphone amp with USB, Coaxial, Optical, AES input and Line Out, XLR, 6.35 headphone and balanced headphone output. Besides, DX7s also have a USB to Coaxial output, you can use it as a digital interface even when it is turned off.
DX7s use XMOS(XU208) + 2x ES9038Q2M + 4x OPA1612 for DAC, in addition, DX7s use customized drivers (Win 7 or above) from Thesycon, all these factors makes DX7s support 32bit/768kHz and DSD512(Native). You can see the detail info from the 2.23 inch OLED screen while DX7s is working. DX7s use 2 x TPA6120 for balanced headphone amp, providing maximum 1000mW x 2@32ohm load.

Product Details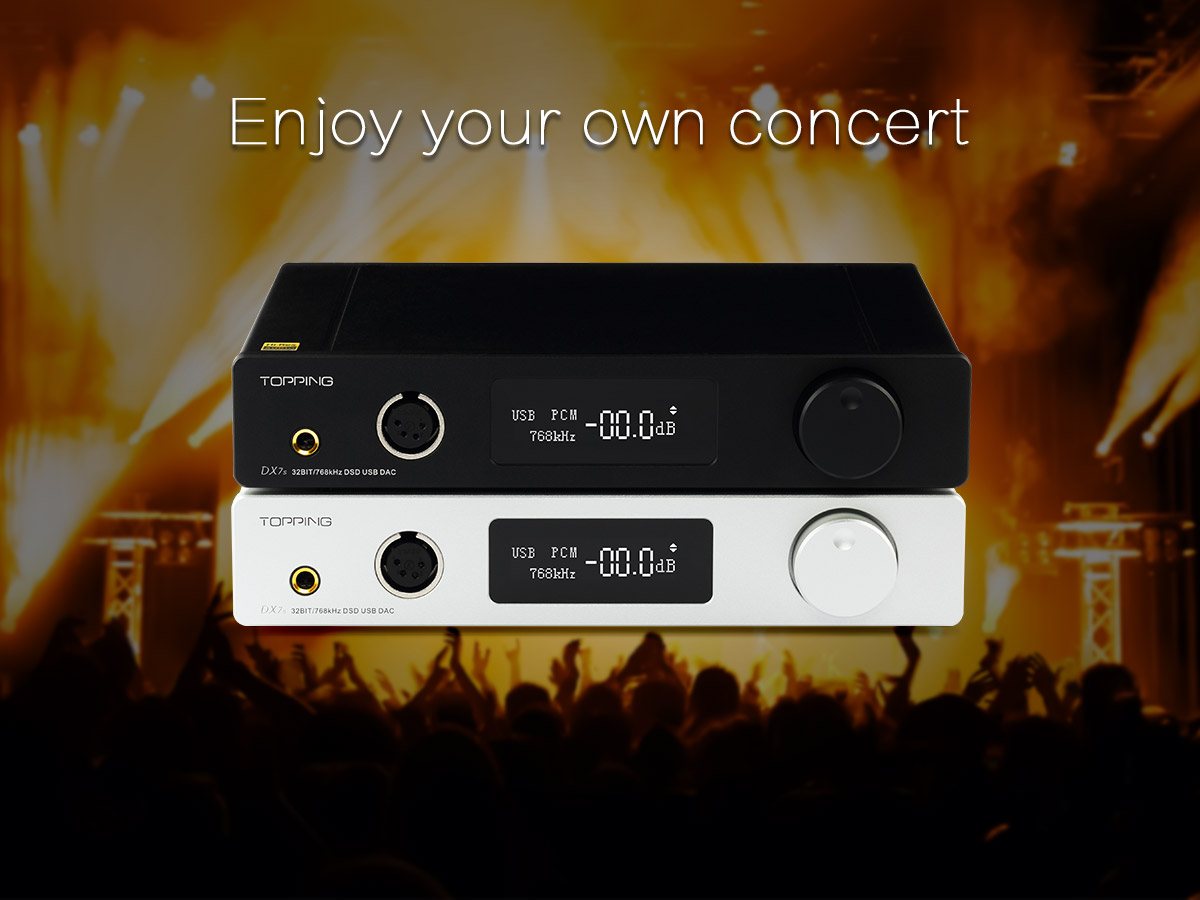 Versatility and efficiency
The Topping DX7s with its "form factor" and its 32bit 768kHz capabilities offers many configuration possibilities. Combining the functions of DAC, digital preamplifier and high impedance headphone amplifier, it will meet most needs with a high-performance balanced headphone output.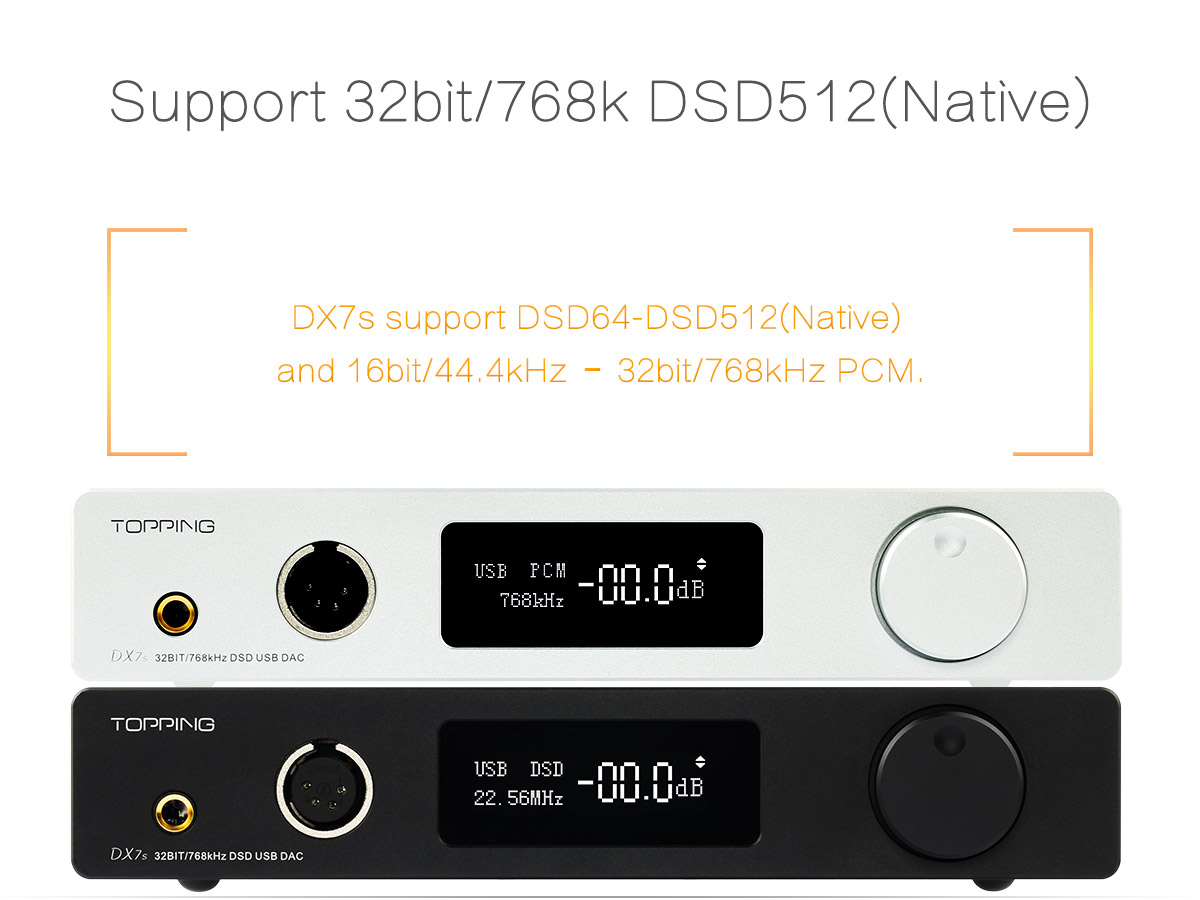 USB Dual XMOS ES9038Q2M
The fully symmetrical design of this DAC based on Es9018Q2M 2 chips gives it high technical qualities with crosstalk and insignificant floor noise. Each conventional PCM SPDIF digital input has a galvanic isolation transformer. The Topping Dx7s offers at a studied price of the services rarely reached.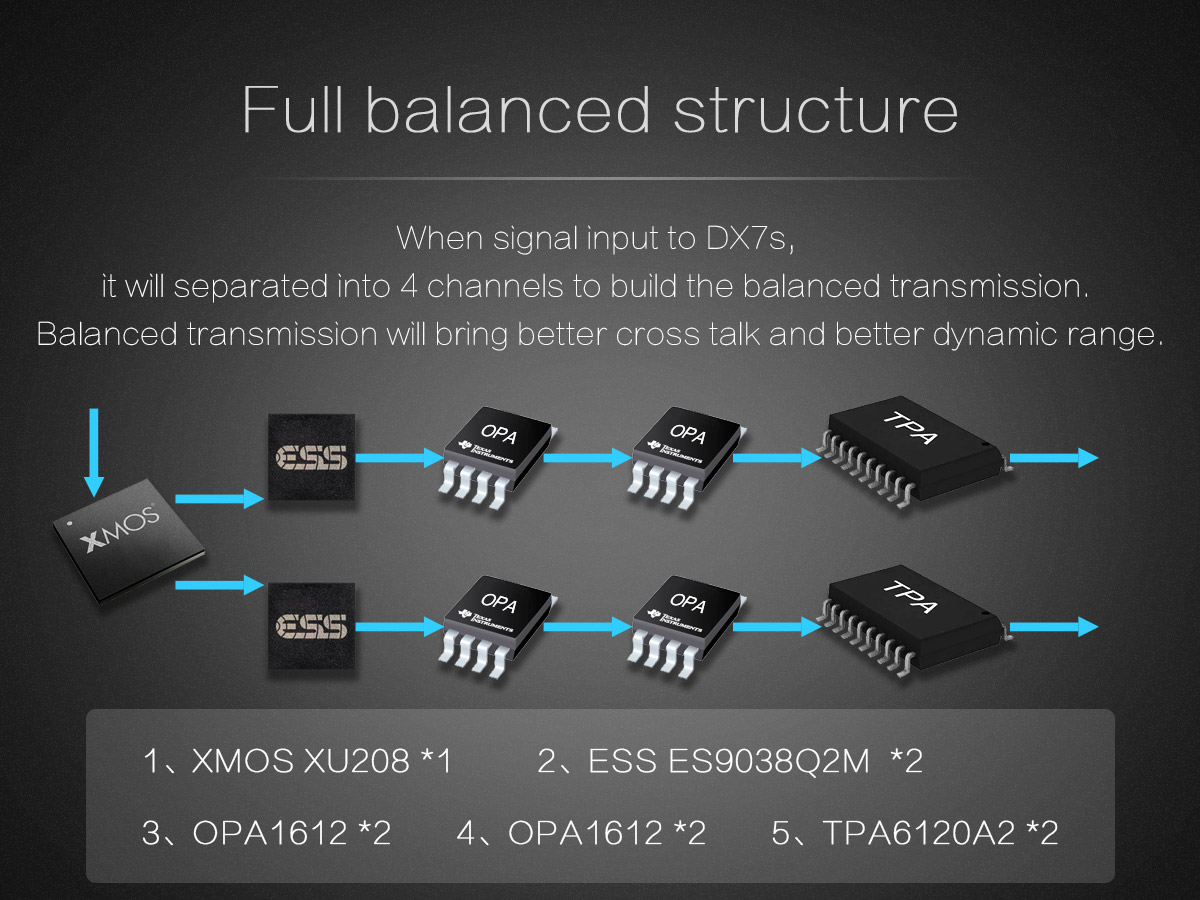 Dual-stage analog real symmetric
The analog placement of this DAC is symmetrical to the output of Both ES9038Q2M. The analog portion features separate OP amps For Each left and right audio quality original Texas Instrument channel.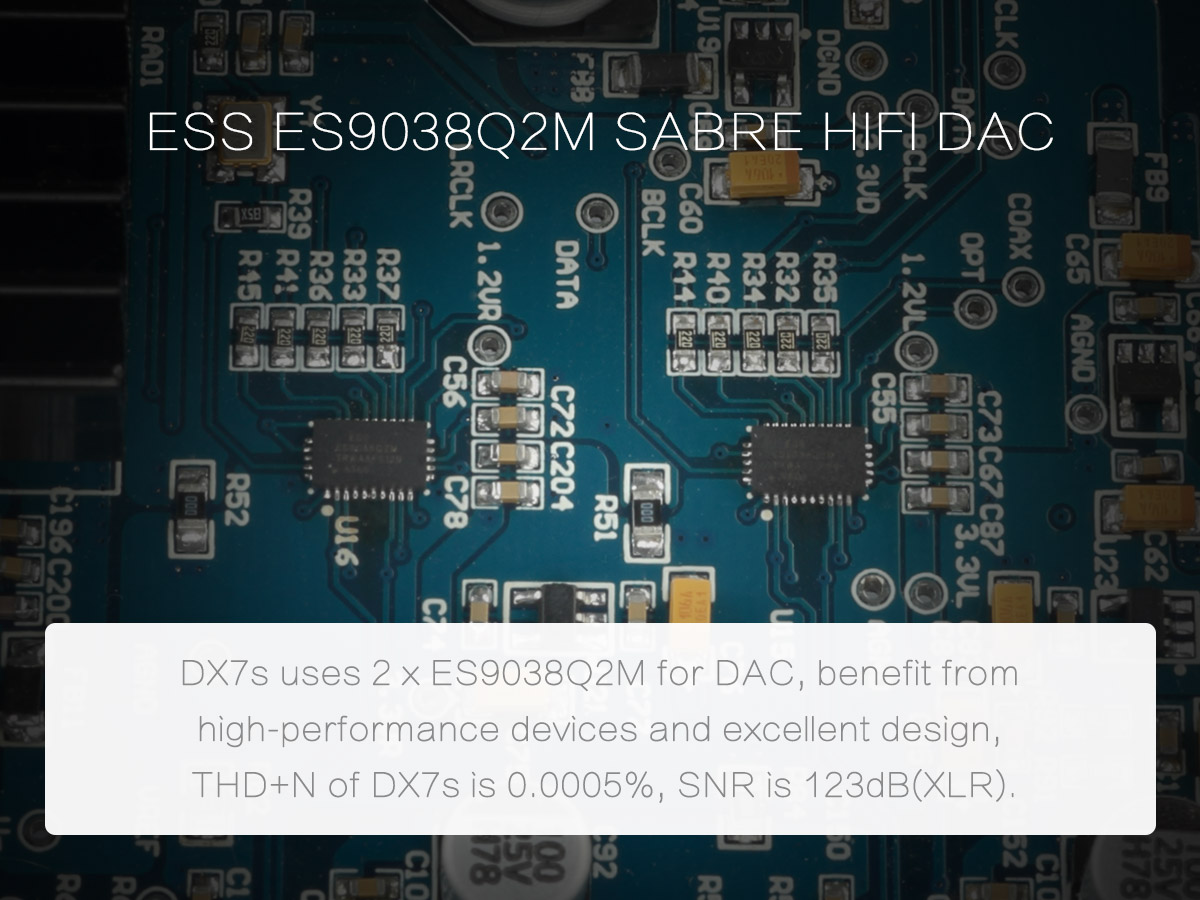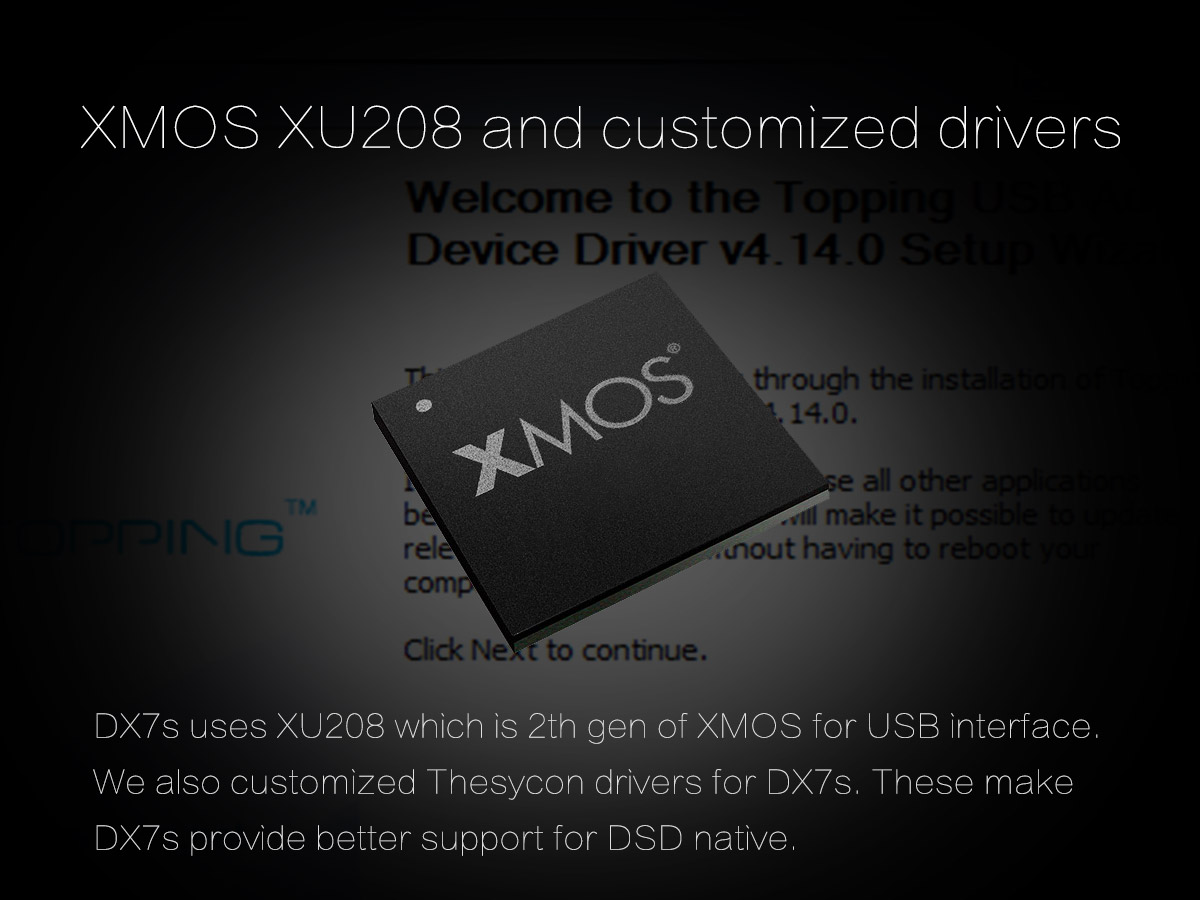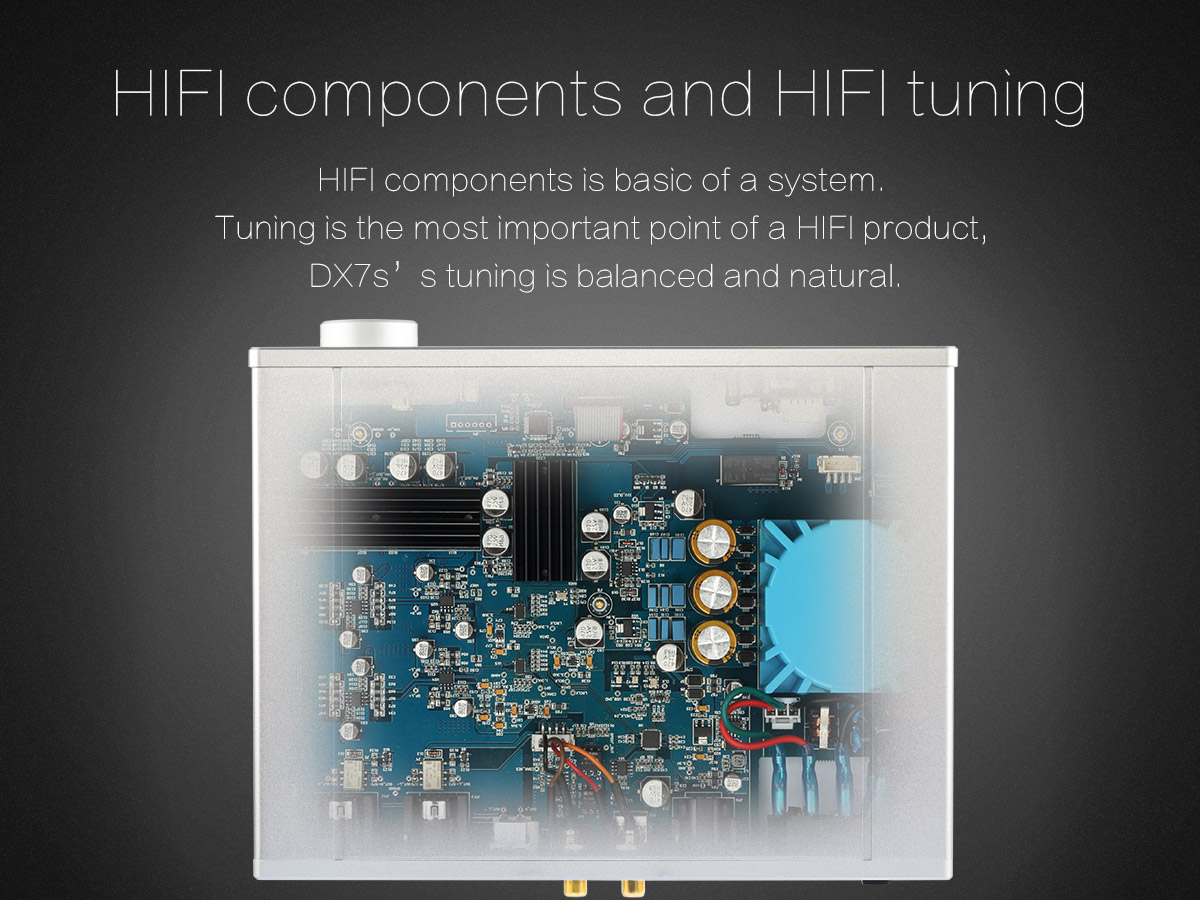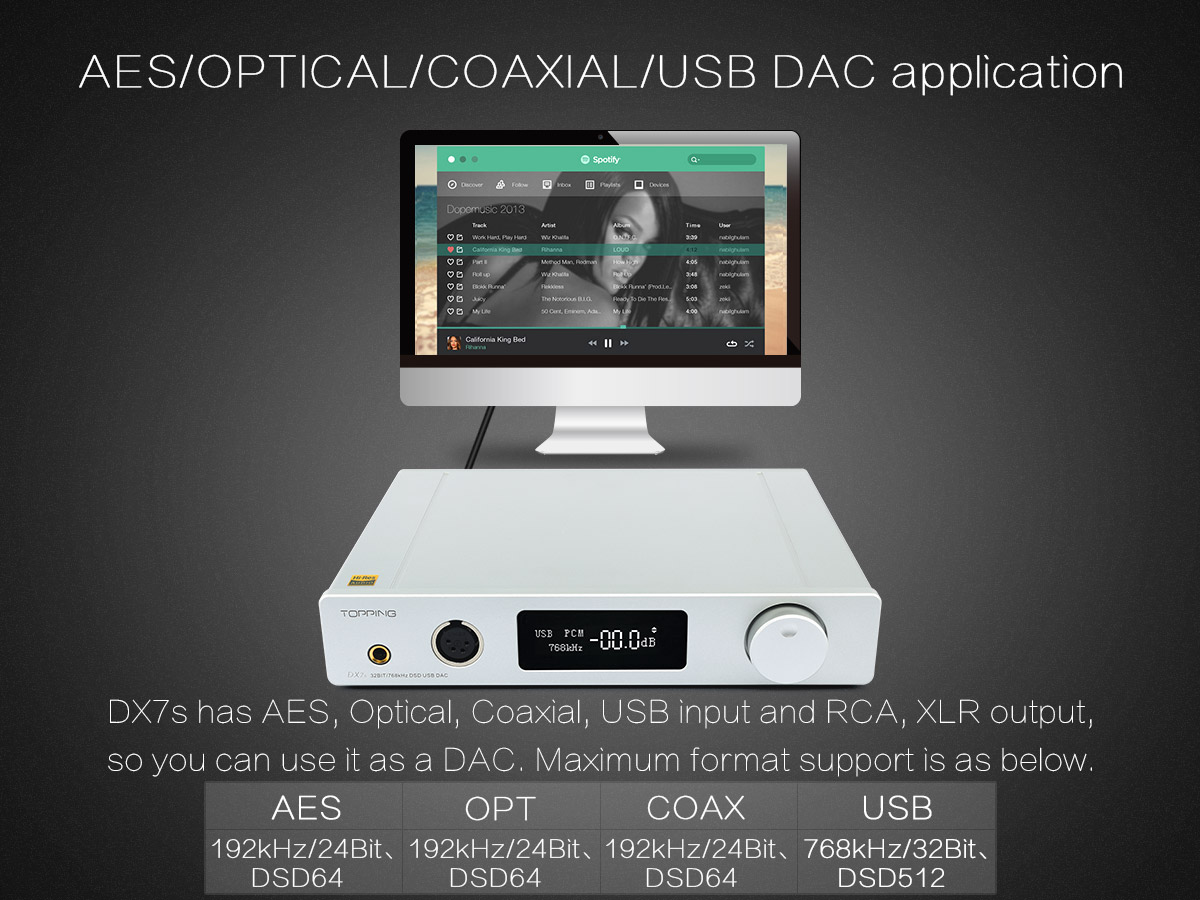 A Balanced HiFi Headphone section
The DAC headphone Topping DX7s offers optimum performance thanks to two TPA6112A2 amps. In addition to Supporting the DSD / DXD and sampling rates of up to 32bit / 768kHz, it benefits from a similar course PARTICULARLY output neat That can attack the market-leading audiophile headphones was 4 pin XLR symmetrical output.

This Allows the DX7 to offer a lower color tone and consequently a faithful reproduction, has very low distortion and a great linearity. You gain in dynamics, details and neutrality.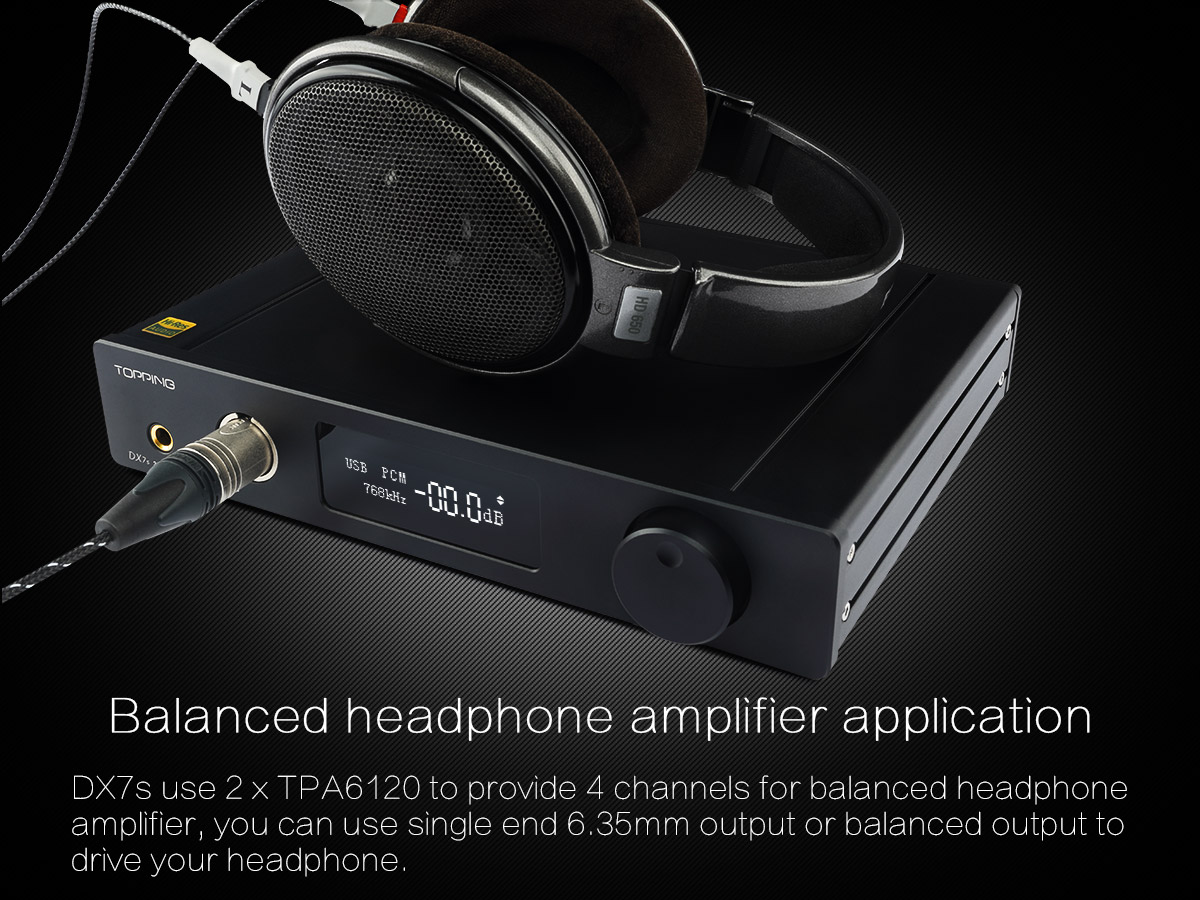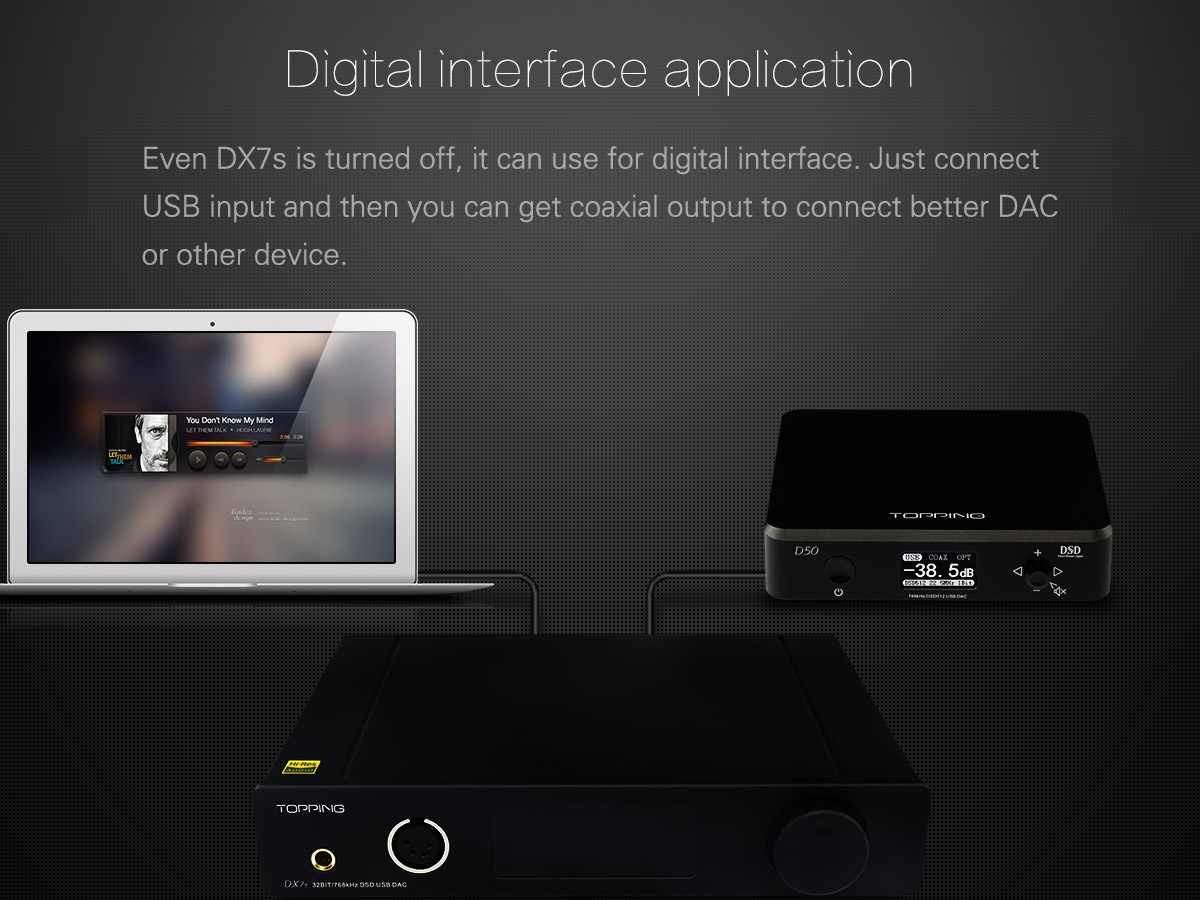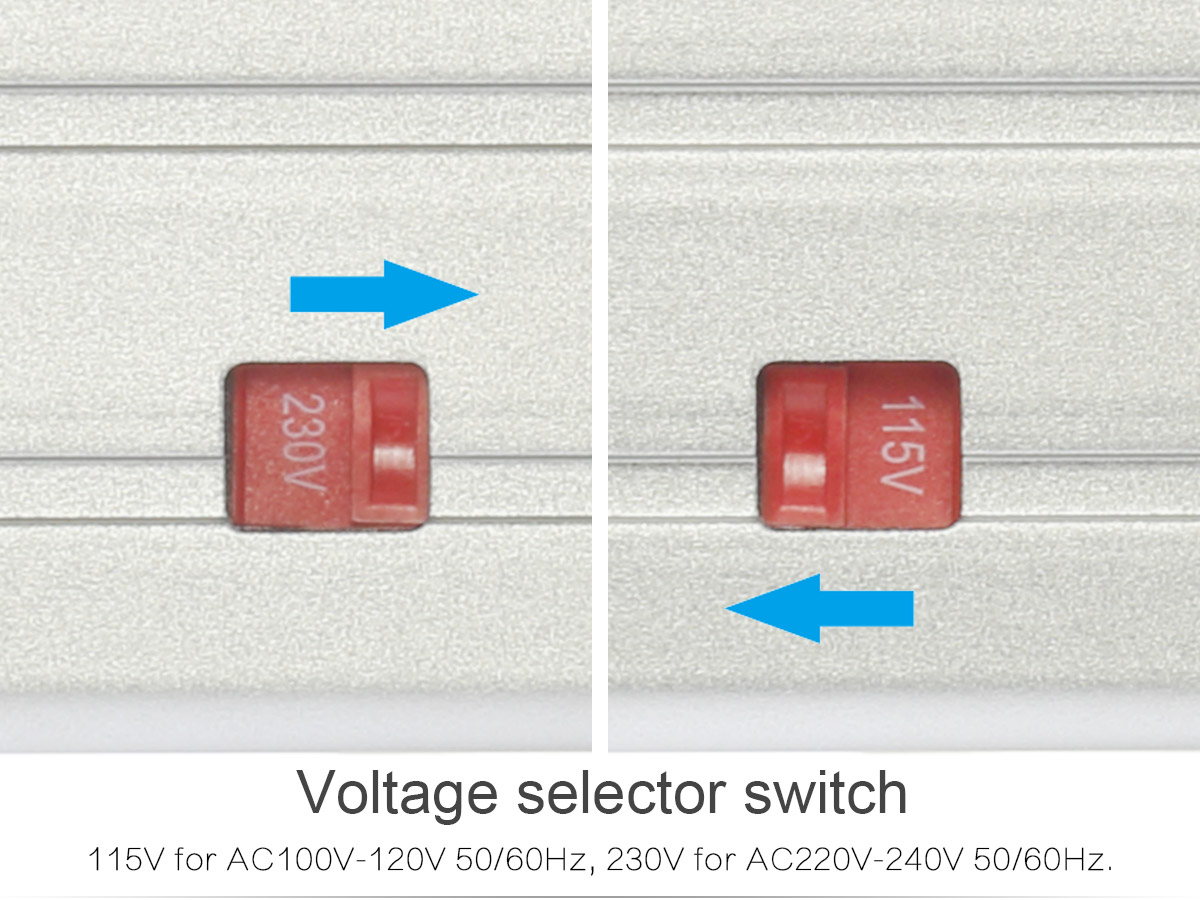 Tech Specs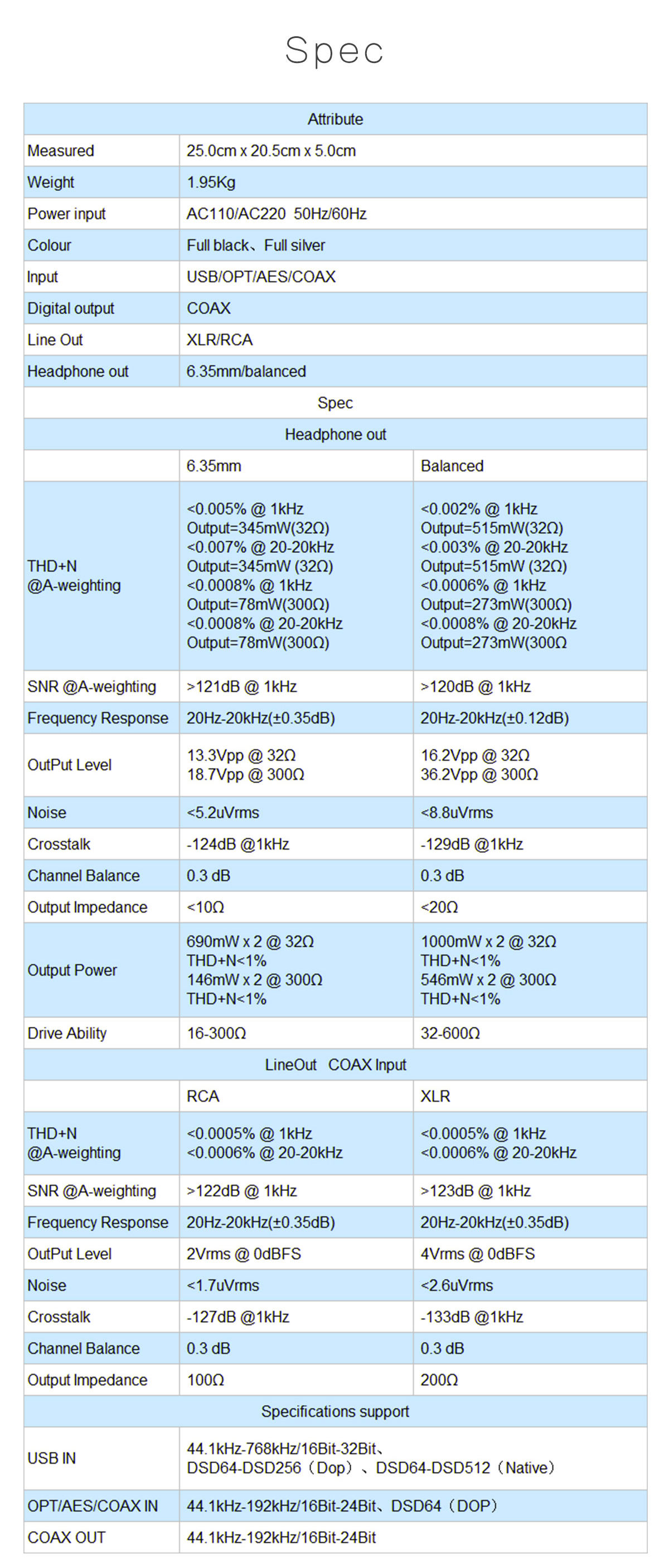 TechX Guarantee
We understand the anxiety of shopping online in Malaysia particularly on startup and small business website; you don't get to physically hold the product before buying, how will you know if the product will live up to your expectations,... - which is why we are committed to
Only sell/advertise products or brands that we believe in

Thoroughly research a product/model to save you time and get the most value for your money

Go the extra mile to properly package items for shipping

Rely on reputable courier service (*not necessarily the cheapest)

Provide second to none customer service (Lazada/Shopee gets thousands of visitors a day, we have Only You to focus on)

Safeguarding your privacy & offer a seamless user experience on our ecommerce webpage

Ensure all pages and content on TechX are accessed using SSL encryption (*look for the padlock icon on the left side of the address bar...SSL allows sensitive information such as credit card numbers, login credentials to be transmitted securely)

Your satisfaction! We believe we sourced for the best quality products around, however sometimes life happens. If for any reason you are not 100% satisfied with the quality of any product, we will gladly refund your money + 20% of what your paid
In the event you still need further assurance, write to us via our Contact Form and we'll get back within 2 hours.