Our take
Topping MX5 is one of the most versatile devices they've made yet. It's got two amplifiers built-in: an NFCA headphone amplifier and a Merus Class-D power amplifier. To top things off, it's got an ESS SABRE DAC chip and Hi-Res Bluetooth input. This one really can fill almost any role.
With 2 gain settings plus a built-in EQ function, the MX5 becomes even more versatile. It's got both balanced and single-ended inputs along with a host of digital inputs so it's guaranteed to work with your existing sources.
For your headphones, the TOPPING MX5 has an ultra-low noise NFCA headphone amplifier as we saw on the recent DX3 Pro+. In addition, it has an Infineon Merus Class D amplifier that can output 70W x2 under a 4Ω load.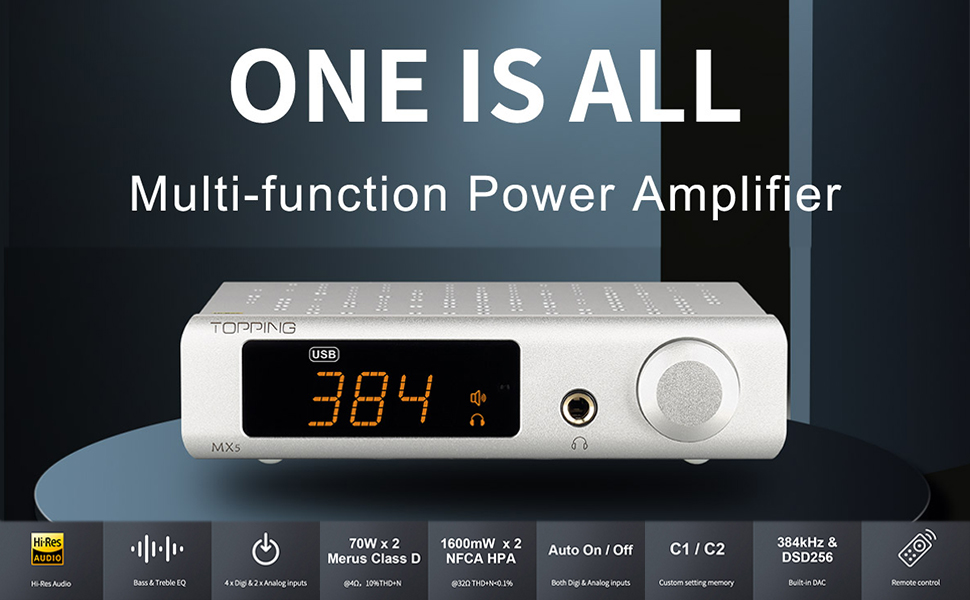 Product details
TOPPING MX5 - Built-in ESS SABRE HIFI DAC
MX5 buit-in ESS SABRE HIFI DAC,with XMOS XU208 & Qual-comm QCC3031, bring excellent performance to the MX5 with USB, optical fiber, coaxial, Bluetooth input.This allows the MX5 to easily access a variety of audio sources including computers,set-top boxes, CD players,mobile phones, tablets, etc.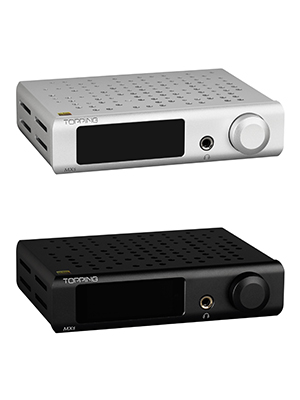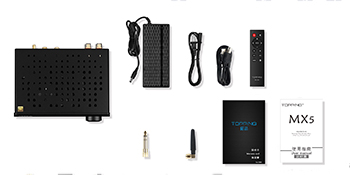 What in the Box
MX5

Power adaptor

Power cable 4. USB cable

6.35mm to 3.5mm adaptor

Remote control

Bluetooth antenna

User manual

Quality card
TOPPING MX5
Multi-function Power Amplifier
Hi-Res Audio

Bass&Treble EQ

4 x Digi & 2 x Analog inputs

70W x2 Merus Class D @4Q,10%THD+N

1600mW x 2 NFCA HPA @32Ω THD+N<0.1%

Auto On / Off Both Digi&Analog inputs

C1/C2 Custom setting memory

384kHz DSD256 Built-in DAC Remote control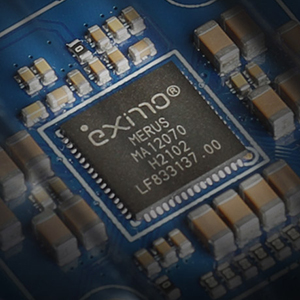 Merus Class D amplfier
With the help of Infineon Merus Class D amplifier, MX5 can output 70Wx2 under 4 ohm load 10% distortion,55Wx2 under4 ohm load 1% distortion. Under 8 ohm load,10% distortion can output 42W x2, and 1% distortion can output 35Wx2, which can meet daily use.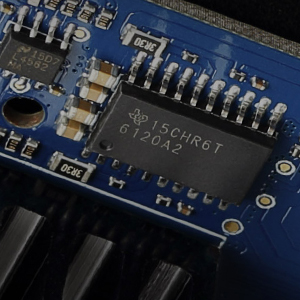 NFCA Headphone Amplifier
The MX5 has the NFCA circuit optimized for this unit, giving the ultra low noise and distortion. It pairs with high sensitivity IEMs and power hungry high impedance headphones nicely.The built-in headphone amp allows you to enjoy music by yourself without disturbing others.








TRS Balanced & Single-ended RCA inputs
In addition to supporting various digital inputs, MX5 also supports fully balanced TRS and single-ended RCA analog inputs. Greaty expand the scope of application.

you can adjust treble and bass
Built-in EQ function. The treble and bass provide adjustable ranges from-10dB to+10dB respectively.

2 step gain settings
MX5 provides two step gain settings for both power amplifier and headphone amplifier. The gain can be set on the remote control.

Al inputs supports Auto On/Off
When a valid signal is detected, it will be turned on immediately. When the valid signal is lost, it will automatically shut down.









Custom setting memory
Long press can memorize the current input selection, output selection, volume setting, bass setting, treble setting, and gain setting.And short press to call out in subsequent applications.

Automatically display
MX5's screen can be set to automatically close and only display the current input without any opera-tion for 30 seconds.

Volume display
MX5 can set to display the volume in percentage or in dB.


System framework



TechX Guarantee
We understand the anxiety of shopping online in Malaysia particularly on startup and small business website; you don't get to physically hold the product before buying, how will you know if the product will live up to your expectations, ... - which is why we are committed to
Only sell/advertise products or brands that we believe in

Thoroughly research a product/model to save you time and get the most value for your money

Go the extra mile to properly package items for shipping

Rely on reputable courier service (*not necessarily the cheapest)

Provide second to none customer service (Lazada/ Shopee gets thousands of visitors a day, we have Only You to focus on)

Safeguarding your privacy & offer a seamless user experience on our ecommerce webpage

Ensure all pages and content on TechX are accessed using SSL encryption (*look for the padlock icon on the left side of the address bar...SSL allows sensitive information such as credit card numbers, login credentials to be transmitted securely)

Your satisfaction! We believe we sourced for the best quality products around, however sometimes life happens. If for any reason you are not 100% satisfied with the quality of any product, we will gladly refund your money + 20% of what your paid
In the event you still need further assurance, write to us via our Contact Form and we'll get back within 2 hours.